12 Marketing and Promotion Ideas for Retailers
Retail marketing helps your business expand its reach, connect with customers, nurture relationships and tell your brand story. It can also be used to differentiate yourself from your competition. 
Fortunately, marketing isn't just a luxury for large businesses with big budgets. There are tons of marketing options that can help retail businesses in every industry and size reach their audience, regardless of budget or experience. 
In this article, we explain 14 different marketing strategies and promotion ideas for retail businesses and discuss how to choose which will be best for you:
Reinvent your business for sustained success
This is your content
What is retail marketing? 
Retail marketing is marketing to promote your retail store. Marketing can mean organic content (for example, blog posts), paid content (for example, advertisements) or a mix of both. 
Marketing includes both in-person and digital strategies, which can encompass everything from running giveaways on social media to having a sign outside your brick-and-mortar store detailing a special promotion. 
In many cases, businesses benefit from using a combination of retail marketing strategies at once (which is sometimes referred to as a "marketing mix") to reach more people.
14 retail marketing strategies to use in-store and online 
When you're considering which marketing strategy to use for your business, it's a good idea to look at a number of different options to see what would work best.
There are two main types of retail marketing strategies to consider: online retail store marketing and in-store retail marketing. 
Online retail marketing strategies 
Online marketing lets you expand your reach beyond just your local community. Being online can get your store discovered by more potential customers. Some of the most popular forms of digital marketing for retailers include: 
Facebook
Instagram
Pinterest
TikTok
Email marketing
Influencer marketing
Facebook
Even with the rise of newer platforms like TikTok, Facebook is still the most popular social media platform in the world. On Facebook, you can share frequent updates with your customers, promote your products, create on-platform events thanks to a built-in event function and use features like live broadcasting to make meaningful connections. 
You can also provide direct links to your website in your posts, or connect your Facebook page to a shoppable catalog. Keep in mind that you'll need to create a Facebook account in order to manage ads on Instagram, because the ad software is shared between platforms. 
Instagram 
Instagram is one of the most popular social platforms today, with over a billion monthly active users. What started as a photo sharing app in the early 2010s has now become a full-blown photo, video and shopping destination for consumers and businesses alike. 
Your business can connect with your community by sharing short form video clips to Instagram Stories or Reels, posting product or in-store photos to the feed, hosting Live events through Instagram Lives or more long form through IGTV. Creating an Instagram Shop will let customers view and buy products directly from the app.
Pinterest 
If you have an eCommerce website, using Pinterest is a smart choice. Pinterest, like Google and YouTube, functions as a search engine. Over 450 million users flock to the platform to research buying decisions or find inspiration and how-to guides. If your business can be the answer they're looking for, you'll likely find success. 
You can also work on creating content-focused pins with tutorials showing how to use a product. Here's a great example from Sephora's page: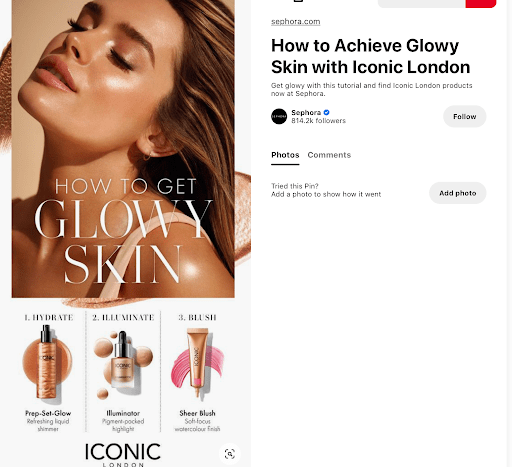 Pinterest also has shopping capabilities, so you can tag your products in certain pins for customers to shop directly from the platform. Advertising on Pinterest is another popular option. Promoted Pins can help you create targeted campaigns so that your ideal demographic will see your content.  
TikTok
TikTok is taking the social media world by storm. As one of the world's fastest growing apps, TikTok became the first non-Facebook owned app to reach 3 billion installs globally. 
The short form video format combined with TikTok's interest-based algorithm makes the platform very small-business friendly. If you're comfortable in front of the camera or have someone on your team who is, all you need is a smartphone and our tips and tricks to get your business seen by thousands. 
Email marketing 
Email marketing will help you keep customers engaged without depending on an algorithm. With email marketing or loyalty software, you can send segmented campaigns based on your customers' past purchases and current behaviors, like abandoned carts or views of a specific product page.  
This form of targeted marketing is powerful and a great way to remind customers that you're around.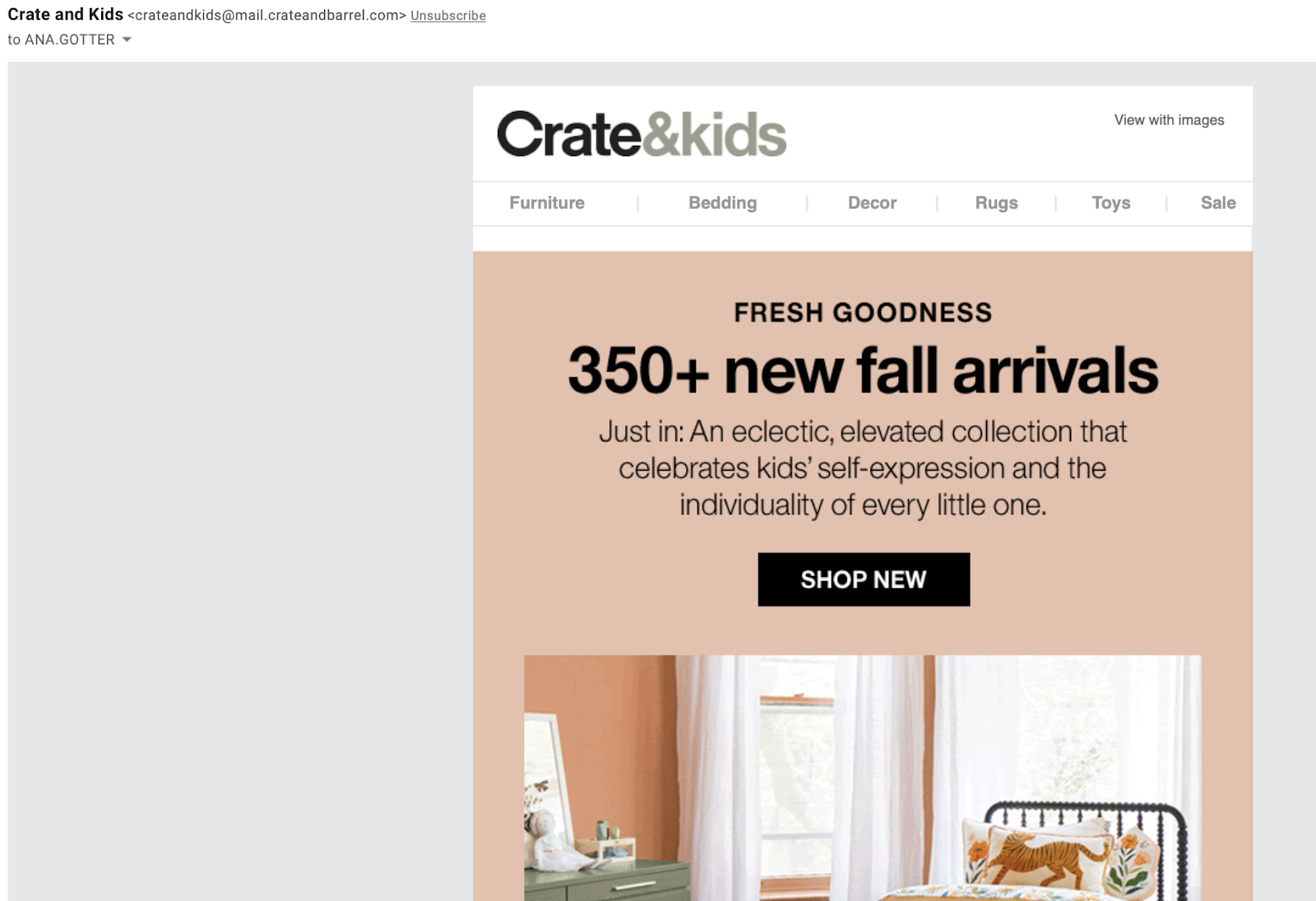 Influencer marketing 
Influencer marketing, if done well, can help your business reach its marketing goals. With influencers, follower count isn't everything. In fact, engagement rate is a better metric for determining whether or not an influencer is worth partnering with. Influencers with relatively low follower counts (fewer than 10,000 followers) often have much higher engagement rates than their mega or macro counterparts. A high engagement rate signifies a high amount of trust, and therefore, a higher likelihood of conversion for your business.
Find influencers that create content for the same target audience as your business and see if they are interested in partnering with your brand. You can do this by searching through your tagged photos, relevant hashtags or even your competitors' accounts to create a shortlist of people to reach out to. You can hire influencers to create photos or videos promoting the products in your store or specific event, like a grand opening.
In-store retail marketing 
In-store retail marketing focuses exclusively on leveraging the customer's in-store experience to promote brand and product awareness. Some of these strategies will also drive traffic into the store, too.
There are seven in-store retail marketing strategies you should think about using if you have a brick-and-mortar retail store. 
In-store merchandising

Window displays

Curbside displays

Staff training

Partnerships and collaborations

In-store or virtual events

Referral and loyalty programs
In-store merchandising 
In-store visual merchandising includes everything from storefront displays and product displays. The idea is to display your products in a way that draws attention to them and inspires customers to make a purchase.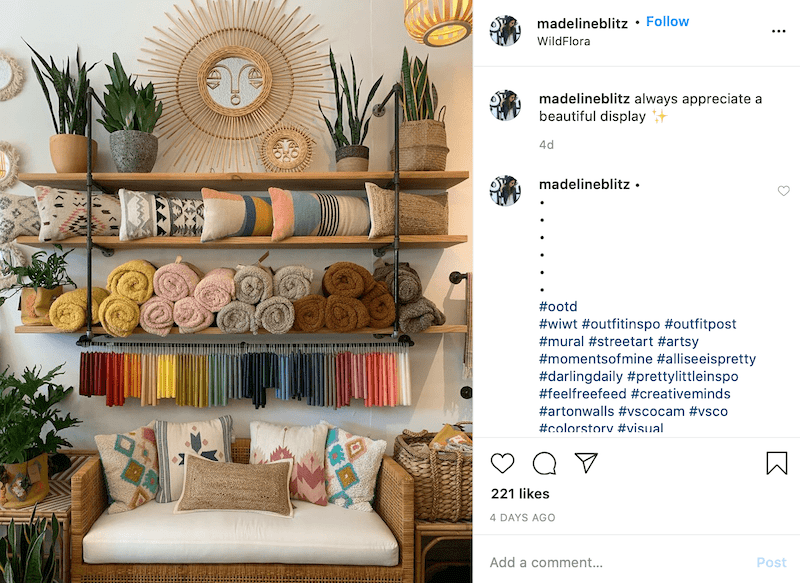 This can include any of the following:
Signs promoting your special deals, like a

buy-one-get-one offer

Putting your fastest-selling items on a mannequin in the center of the store

Displays near your register encourage users to add on last-minute "impulse purchases" 
Window displays 
Window displays are a great way to capture people's attention as they're walking or driving by your retail store, hopefully drawing them in. You can show off some of your best selling merchandise and represent your brand in an exciting, creative way.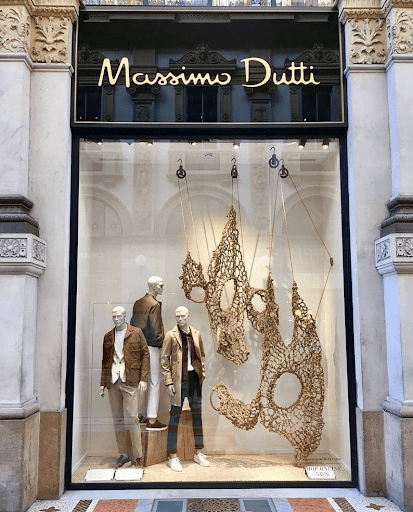 When creating window displays, use lighting, color and mood to your advantage. 
Curbside displays 
Curbside displays are similar to window displays in that they also aim to capture foot traffic as people walk past your store.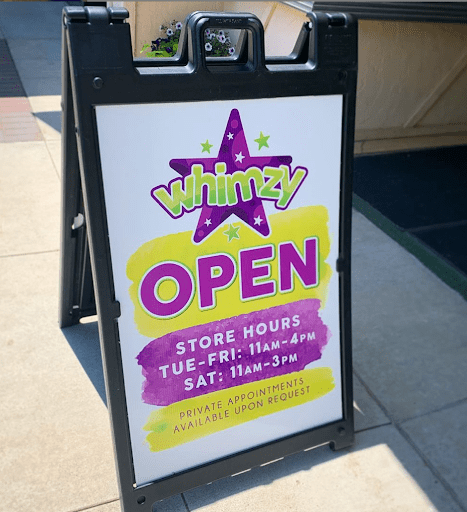 This is a great place to mention any specials or ongoing promotions that you have. These are typically relatively low cost to create, especially if you've got standard evergreen options or are using a chalkboard display that can be changed up regularly. 
Staff 
Your staff should all be trained in advanced sales techniques and know your inventory well. If they do, they'll be able to do the selling for you, guiding customers to products that they're looking for and even pointing out a few that they weren't.
Well-trained staff, especially if they have access to an advanced commerce platform that clearly displays information about customers, will be able to identify potential add-on purchases, leveraging cross-selling and upselling to boost the overall purchase value. They'll be excited about your brand and your products, so your customers will be, too.
Partnerships and collaborations 
Establishing partnerships with other local businesses is an excellent way to expand your reach 
and connect with new audience members. 
One popular way to land a partnership is to pitch your products to be sold at complementary businesses. For example, if you own a pet store and produce your own line of dog shampoo, you might be able to partner with a local veterinary office to see if they would stock your products. 
Selling locally made products is another great way to build relationships with other local entrepreneurs. It can open up tons of co-marketing opportunities. To give an example, a health and wellness store could partner with a local honey brand to create a co-branded social media giveaway or co-sponsored event. 
In-store events 
In-store events can do wonders when it comes to bringing more foot traffic into the store. There are plenty of in-store event ideas that you can take advantage of.  A wine store could hold a tasting, a studio gym could have a healthy cooking class and an art store could host a painting class, to name a few examples.
To keep customers safe and to honor social distancing protocols, virtual events have become a popular way to get people together. You can host events through video conferencing software and invite people to see your latest products from the comfort of their own home.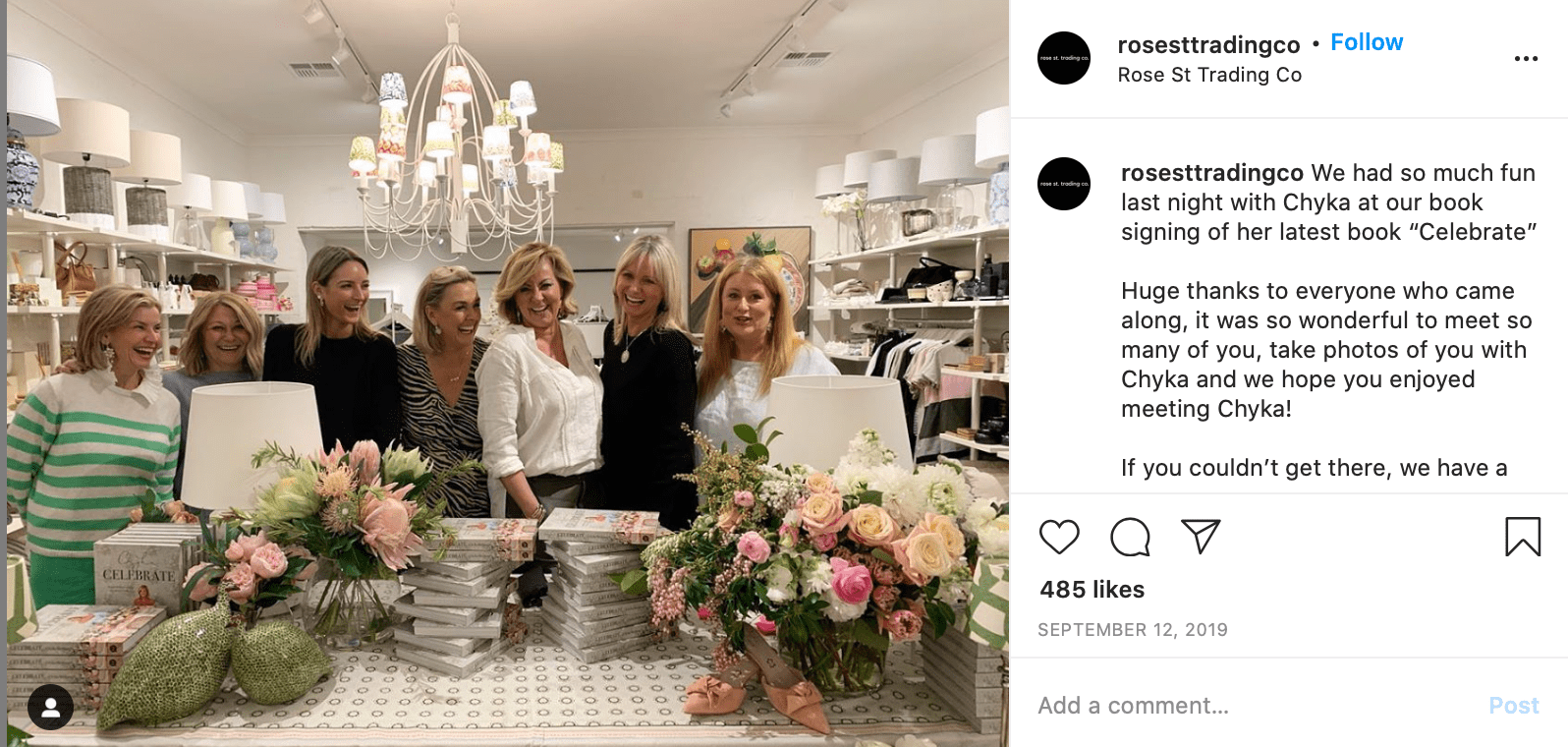 In addition to bringing traffic in and resulting in sales, events are also a great way to generate buzz on social media and nurture relationships with attendees. 
You can connect your brand to both your community and a cause by hosting a charitable event that includes a donation. This is a powerful way to give back, while also reinforcing a positive reputation for your store. Showing that you care about doing good can impact how customers see you and your business.
Referral program 
Referral programs are an incredibly effective retail marketing strategy, with 92% of customers trusting recommendations from people they know. Creating incentives for customers to refer their friends can bring in high-value traffic and encourage repeat purchases from both. A popular way to do this is to offer a coupon for customers and their friends if they successfully refer someone. You can promote your referral and loyalty programs both online and in-store.
Loyalty program 
Loyalty programs are a great promotional idea for retail stores to show their appreciation of repeat customers. Pulling purchase history and customer data from your commerce platform can help you craft more personalized promotions. 72% of customers say they will only engage with personalized messaging. 
You can also consider adopting different platforms for your loyalty programs including email, social media, and SMS text messaging. Giving customers choices on how they can be contacted also shows you're paying attention to their preferences.
Find the right marketing mix for your retail store 
Starting out with the right retail strategies for your campaigns can make a huge difference. When you're choosing a retail marketing strategy that makes sense for your brand, you'll be able to invest your budget wisely into in-store and online promotions that work well for you.
Remember, too, that all businesses can benefit from a strong marketing mix. Having different touch points allows you to be more discoverable and accessible to your customers.
As you're planning your overall marketing strategy, don't forget to optimize your employee scheduling for best results. All retail stores will have a select handful of sales staff that are top-performers. Use scheduling tools and store data to ensure that you always have at least one experienced, high-performer in your store at all times. 
Need stronger tools to manage your marketing efforts? Talk to a retail expert to see how Lightspeed can help you make smarter business decisions.
[ad_2]