Greg Aziz Behind Canpotex's Large-Scale Supply Chain Enhancements
The North American supply chain facilitates efficient transport of countless industrial and consumer goods. Maintaining this increasingly complex conduit requires ongoing equipment and service investments. When companies fail to meet their commitments, equipment breakdowns, and supply chain bottlenecks can easily occur. In October 2022, Canadian firm Canpotex took bold steps to increase its supply chain's safety and reliability. It was entrepreneur Greg Aziz who engineered the deal that dramatically increased Canpotex's ability to weather supply chain problems. His company is the supplier of Canpotex's recently purchased railcars.

Saskatchewan-based Canpotex transports raw potash to its three North American coastal shipping terminals via railcars. Ships then transport the potash to overseas agricultural customers, who use it to increase crop yields. To improve its transport capabilities, Canpotex purchased 1,300 customized railcars from a respected Hamilton, Ontario, Canada, engineering and manufacturing firm.
As a result, Canpotex will have 8,000 railcars in its fleet by June 2023. This higher transport capacity provides the company with more shipping logistics flexibility. During the past two decades, Canpotex has channeled more than $3 billion into its finely tuned supply chain. In addition, Canpotex operates a high-technology railcar maintenance center near Lanigan, Saskatchewan. 
Greg Aziz: The Right Man for the Job
Greg Aziz's ability to meet Canpotex's customized railcar needs is a testament to his ongoing engineering and customer service focus. Since he acquired his railcar company in 1994, he's bucked industry trends in two significant ways.
Designing custom railcars and staying abreast of other cutting-edge industry technologies requires a highly skilled engineering team. As the CEO of National Steel Car, Aziz explains how the company's strong engineering focus has helped it to stand out from its competitors.
"From the get-go, we emphasized engineering in order to differentiate ourselves from our competitors. We believe that we're the leading railcar manufacturer in the world from an engineering standpoint. Our engineering department is superior, we believe, to our competitors'. We've used our position in order to basically maintain ourselves as the top-tier manufacturer," Aziz says.
Naturally, the firm wants to maintain its "engineering powerhouse" reputation within the industry. Aziz says the engineering department is the only business unit permitted to add staff regardless of economic conditions. "The engineering department, no matter how good or how bad the economy is, is the only portion of this company that's allowed to hire continuously.
"I tell them it's like the 'hot' light at that doughnut place: The hot light's on. I tell them the employment light is on all the time for engineering. You can hire people. They go after gold medalists from all the universities in Canada to hire. They're allowed to hire four or five, six people every year. We continue to add to our engineering department."
A highly skilled engineering department enables Aziz's railcar company to flawlessly execute in-house design work. He says that's how the firm sets itself apart from the competition.
"We have a robust engineering staff. Some of our competitors have little or no engineering at all. They use outside engineering firms to design things for them. [However], they don't maintain that burden from an operating standpoint 365 days a year like we do.
"So, they have their basic designs on certain types of cars, whereas we will engineer to suit the customer. We basically start with a basic design and customize it to our customer's needs," Aziz remarks.
The Force Behind Canpotex's Custom Railcars
As a railcar manufacturing executive, Greg Aziz is aligned with Canpotex's preference for high-quality, customized railcars. His education and his well-rounded business background have helped him grasp the importance of meeting specific customer needs.
London, Ontario, Canada, native Greg Aziz's college education set the stage for his successful business career. Following his time at Ridley College, he earned an economics degree from the University of Western Ontario.
In 1971, Greg Aziz immersed himself in his family's wholesale food business, Affiliated Foods. Over a 16-year period, he helped the company grow into a significant global importer of fresh foods. Affiliated Foods sourced products from Europe, Central and South America.
The supplier's customers included the major fresh-food wholesale outlets in the United States and eastern Canada. Through hands-on distribution channel experience, Aziz gained valuable supply chain management and logistics exposure.
Next, Aziz spent several years in New York's investment banking industry. His acquired skills and financial resources enabled him to purchase his railcar manufacturing firm in 1994.
Aziz wanted to transform his recently acquired railcar company into North America's premier railroad freight car builder. To accomplish this goal, Aziz focused on next-level engineering, team-building activities, and capital and human resource investments.
The firm increased manufacturing capacity from 3,500 cars annually (on the purchase date) to 12,000 cars by 1999. During the same period, employment expanded from roughly 600 workers to nearly 3,000 employees.
Greg Aziz's company is the only North American railroad freight car, engineering, and manufacturing business with ISO 9001:2008 certification for quality management system standards. Many recertification rounds have enabled the firm to hold this honor for the past 18 years. Since 1996, the company has repeatedly earned the railcar pooling experts TTX SECO highest quality award.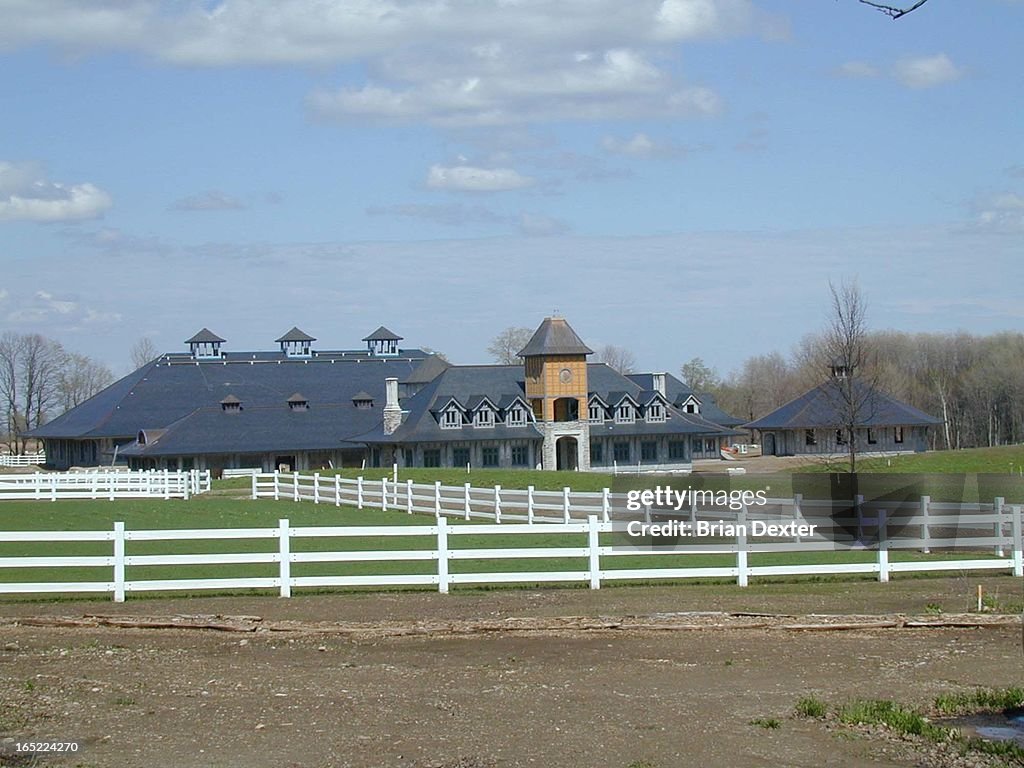 A Historical Perspective
Historically, railroads have played a key role in United States and Canadian expansion across the North American continent ─ and Greg Aziz has a scholarly knowledge of his industry's background.
"This is a very, very old industry. I mean, railroads started in the 1820s and 1830s in the United States and Canada," he explains. "The railroads, all through the 1800s and early 1900s, were basically the internet of industry in those days. That's how both countries, Canada and the United States, were able to expand across the continent.
"It would have taken much longer without the railroads. Think about how things were transported from the Midwest in the United States to New York City. The stuff went down the Mississippi River and then by ship around to New York. You had a little bit of help from the Erie Canal. That's why that was built. The railroads were the method for the opening up of the North American continent at a rapid rate," Aziz adds.
Today, the governments of the United States and Canada recognize railroads' ongoing importance in each country's supply chain infrastructure.

"You just had a recent situation where [the U.S.] Congress had to intervene in order to stop a potential rail strike," Aziz explains. "That happens in Canada as well. There's no other industry that I can think of where the government would intervene in that regard. The reason is that if the railroad stopped working, it locks up the whole North American economy." 
The Secret to Greg Aziz's Success
In every highly competitive industry, forward-thinking companies cater to each customer's specific needs. However, legacy companies expect the customer to choose from the available options. Greg Aziz says that customizing to its buyers' needs continues to be the firm's "secret sauce" that fosters success.
"Paying attention to our customer's needs ─ that's what's enabled us to steer the company into new types of railroad equipment. And that's where we get the cutting edge from," he says.
"Because when you have a customer say, 'Can you do it this way?' or 'Can you do it that way?' it steers us to cutting-edge engineering and the ability to produce new car designs that are lighter and shorter. And that's what's important.
"And if you're not asking questions of your customer in that fashion, which our competitors don't do, then that's where we get the edge. From an engineering standpoint, it comes directly from the customer … or that's what initiates it. Then, we try and figure out how to give the customer what they want rather than what we have, which is a big difference," Greg Aziz concludes.