ZeroAvia Aims for Zero-Emission Hydrogen-Electric Aircraft in Partnership With Rose Cay
Zero emission passenger plane systems designer ZeroAvia has announced, on November 9, 2021 that it had formed a partnership to Rose Cay (a platform for real assets and special situations investments). Rose Cay's interest in technology sectors with future potential for growth led it to invest in ZeroAvia, which is making a 600kW power train for hydrogen-electric aircraft.
It is a new partnership that will see the sky above us less polluted if our airline industry chooses to fly airplanes without emitting any emissions. burning fuel.
Similar to how the automobile industry transforms as it shifts from fossil fuel to electric power, the aviation sector is also changing to preserve our environment with similar developments.
Rose Cay indicated that it plans to buy aircraft, then transform them with hydrogen-electric powertrains. The company will lease the upgraded planes to other operators looking to take part in zero-emission flight operations. The companies' deal calls for a conditional purchase of as many as 250 engines to be paired with aircraft as it acquires them.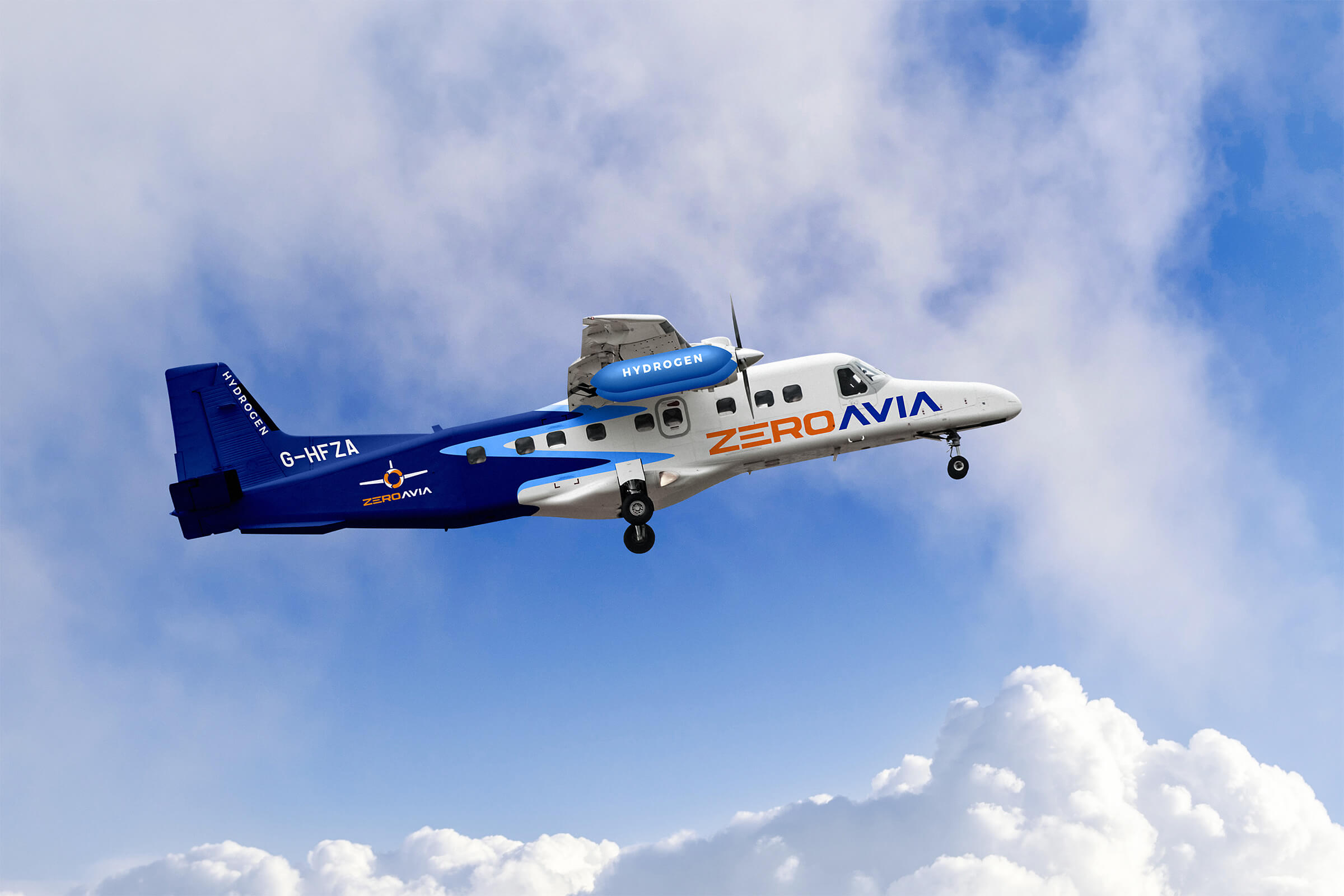 Greenhouse Gases Have an Impact on the Climate
It interest in emission-free transport by airClimate change is on the rise due to the negative effects of greenhouse gasses on the environment. Aviation is the largest source of greenhouse gas emission.
Burning fossil fuels can cause particulate matter, contrails and carbon dioxide emission. It's feared that by 2050, greenhouse gas emissions from aircraft will be responsible for as much as 25% to 50% of climate impact. By switching over from fossil fuels to a hydrogen-electric-powered system, the aviation industry will turn down the emissions and help keep climate change from growing worse.
ZeroAvia
ZeroAvia, a Zero-Emission Aviation company with headquarters in the USA and UK is leading the way in zero-emission aviation. It is focused on providing hydrogen-electric aviation. solutions to the market. Initial goal was to build a 500-mile powertrain that can be used to transport aircraft carrying nine to 19 passengers in cargo, agriculture and passenger travel.
It's not building aircraft. It's creating the hydrogen-electric drivetrain that will then be paired with an existing aircraft, switching it from conventional motors that run on jet fuel to electric motors. After substituting the hydrogen electric drivetrain, retrofitting existing certified fixed-wing planes will make it easier to comply with regulatory requirements.
Hydrogen-Electric Propulsion: Benefits
Hydrogen is first and foremost a renewable fuel. Electrolysis can make hydrogen from water. It's a trivial matter to process new hydrogen at plants located close to airports to minimize the associated costs of transporting fuel from a factory. Furthermore, hydrogen production is possible using renewable energy.
Because hydrogen gas is nontoxic, it's safer than jet fuel. Compressed hydrogen gas storage is safer than jet fuel. storing jetFuel, which can cause fires and explosions. This is because gasoline is at least two to three times more flammable than hydrogen is when it's in the air. For hydrogen to be ignited, it needs 18x more oxygen than for fossil fuel gasoline.
ZeroAvia is developing a hydrogen-electric powertrain similar to the one shown here enable the world to sustainably scaleIncrease aviation usage. The four-fold increase in energy stored by hydrogen-electric power trains is due to lower charging and recharging costs than traditional lithium-ion battery storage.
The only way to stop the burning of jet fuel in our atmosphere is to use a hydrogen electric drivetrain.
Because they are less expensive to maintain, hydrogen-electric drivetrains can save 75% and provide 60% more operating cost than the standard turbines found in airplanes today.
Hydrogen-electric drives for propelling planes not only reduce emissions but also make for less noise. That's a consideration for cities whose residents do not want airports built near them because of the extreme noise produced when jets take off and land.
According to the company, an aircraft powered by a hydrogen-electric drivetrain could be capable of carrying 200 passengers and carry 3,000 nautical miles. miles. It envisions an aircraft capable of transporting that many passengers over at least 5,000 miles by 2040.
ZeroAvia's Involvement in Zero-Emission Aircraft
ZeroAvia was founded in 2017 by Val Miftakhov. It is an American- and British-based aviation company. Miftakhov had founded eMotorWerks before this venture. This was an electrical vehicle startup that he sold later to Enel.
Miftakhov is an licensed pilot who has an interest in electric powerHe was inspired to realize his dream of electric powered flight. The company's vision is to be a steward of the environment by taking hydrogen-fueled aircraft to market.
The company is driven to change the status quo and takes pride in seeing the world as it can be.
ZeroAvia has received funding for its HyFlyer1 project. The European Marine Energy Centre (EMEC), which is funded by the U.K., provided the fueling system that ZeroAvia will require to fly flight tests. develop the infrastructureAirports required to host hydrogen-electric aircraft. HyFlyer 2, which will become the second iteration, has as its ultimate goal to build an aircraft that can carry 100 passengers and travel more than 1000 miles.
Industry leaders form partnerships as countries work to decrease their carbon footprints. British Airways, for example, is working with ZeroAvia in support of a net zero goal to reduce carbon emissions by 2050.
The aircraft's hydrogen-electric drivetrain converts hydrogen to electricity during flight. This is used to power the electric motors.
Rose Cay agrees to conditional purchase orders for as many as 250 engines
The announcement of ZeroAvia's partnership with Rose Cay brings news that the investment platform has agreed to buy as many 250 engines. Deliveries are slatedIt will be completed by 2024.
Rose Cay's background includes both investing in infrastructure projects and in financing aircraft. It makes Rose Cay a natural fit for the powertrain builder.
A greener future with zero-emission flights powered by a Hydrogen Electric Powertrain
With greater attention being paid to the issue of climate change and humanity's need to reduce carbon emissions and minimize pollution, it makes sense that the airline industry will need to make some changesIt transports passengers and cargo.
ZeroAvia has developed and refined a hydrogen electric power train that will allow people to fly all over the world, without fear of causing harm to the ecosystem.
UK Government confirms their ambition to be a leader in the world of globalization #hydrogeneconomyIts newly published Hydrogen Strategy. ZeroAvia is honored to participate in this revolutionary revolution. #sustainableaviation solution.https://t.co/WfKtFf7CT2 pic.twitter.com/2g6dTcIAkH

— ZeroAvia (@ZeroAvia) August 20, 2021