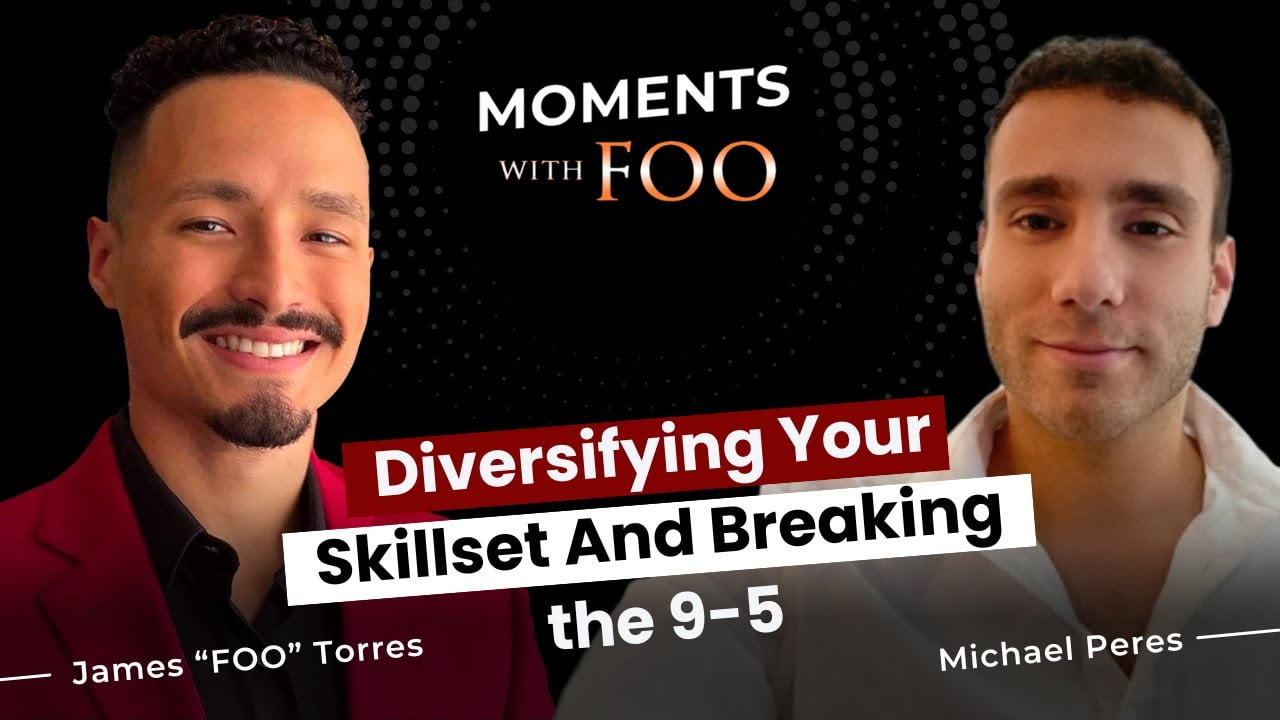 Strategic Advisor Board Podcast Episode 341: "Moments with Foo" Features Michael Peres and Advice on Diversifying Your Skillset
This is a press release intended to summarize the episode. The views and opinions expressed by the hosts and guests are their own and do not necessarily reflect the official policy or position of Strategic Advisor Board or any other organization.
Seattle, Washington-(Hexa PR Wire. – February 10,2023)– In the latest episode of the Moment with Foo/SAB series, host James "Foo" Torres sits down with Michael Peres, a software engineer and founder. During the conversation, they discuss Peres' background, his journey as an entrepreneur, the importance of diversifying one's skillset, and breaking the 9-5 paradigm.
The Importance of Diversifying Your Skillset
Peres emphasized the importance of diversifying one's skillset in today's rapidly evolving job market. "You can't just be a specialist in one area anymore," he said. "You need to have a broad range of skills and be able to adapt to new technologies and industries."
Quotes from James Foo Torres and Michael Peres
Torres: "In order to thrive in today's fast-paced and ever-changing business world, it's essential to have a diverse skillset. This not only increases your value to employers, but also helps you to stay adaptable and relevant."
Peres: "Learning to learn is the most important skill of all. By constantly seeking out new knowledge and experiences, you can continually develop your skillset and stay ahead of the curve."
Key Takeaway
In today's rapidly changing job market, it's important to diversify your skillset and be open to new opportunities. By breaking the 9-5 paradigm and taking control of your financial future, you can create multiple streams of income and build your own economy.
Podcast Description
Get cutting-edge business news, tips, tricks, and trends from the biggest, brightest, and most innovative people in business. The SAB Podcast will take you around the world to gain different perspectives from industry leaders in all niches. They will share their stories, struggles, and wins in business. Tune in today and grab the golden nuggets to implement in your life and business.
About James Foo Torres
James "Foo" Torres is the host of the Moment with Foo/SAB Podcast, where he interviews industry leaders and shares business tips and insights. He is also the founder and CEO of Strategic Advisor Board, a business advisory firm that helps entrepreneurs and businesses achieve their goals.
About Michael Peres
Michael Peres is a serial entrepreneur, software engineer, journalist, and author. He is best known for founding various tech, media, and news startups and is currently pursuing a degree in bio-medical engineering. Peres is the Chief Editor of Peres Daily, Breaking 9-5, and Israel Now News.
Links
This article was originally published at: https://hexaprwire.com/strategic-advisor-board-podcast-episode-341-moments-with-foo-features-michael-peres-and-advice-on-diversifying-your-skillset/